Stahleck 2017, bay bay!
Thu Nov 16th - 9:26:29
We're on the tram to the airport!
Fairly leisurely start to the day, and an early ish night last night. Played a couple of games so Sam could choose which deck he was playing in the joust: Lannister – Rains of Castamere or Greyjoy – Banner of the Dragon.
Thu Nov 16th - 9:39:31
On a different tram!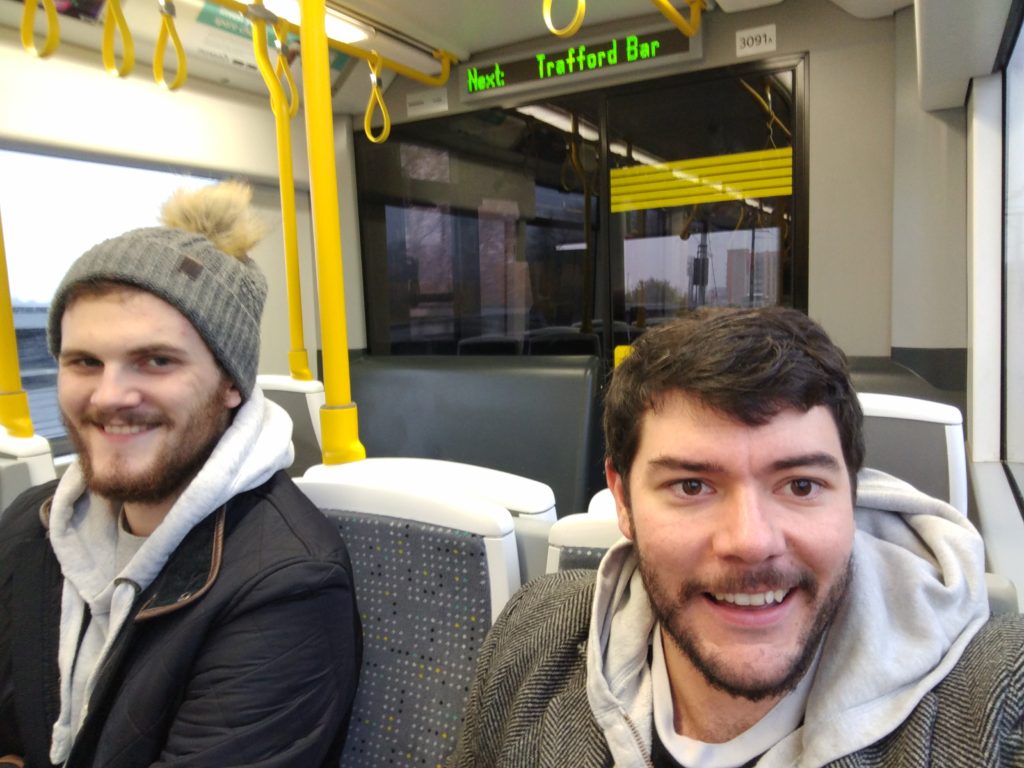 Cheeky swap at Cornbrook, and we're actually going to the airport this time.
Sam is questioning how long I will keep this going before binning it off, I reckon it's about three more posts.
Thu Nov 16th - 11:22:48
Had some vastly over priced breakfast and now there's only really one option: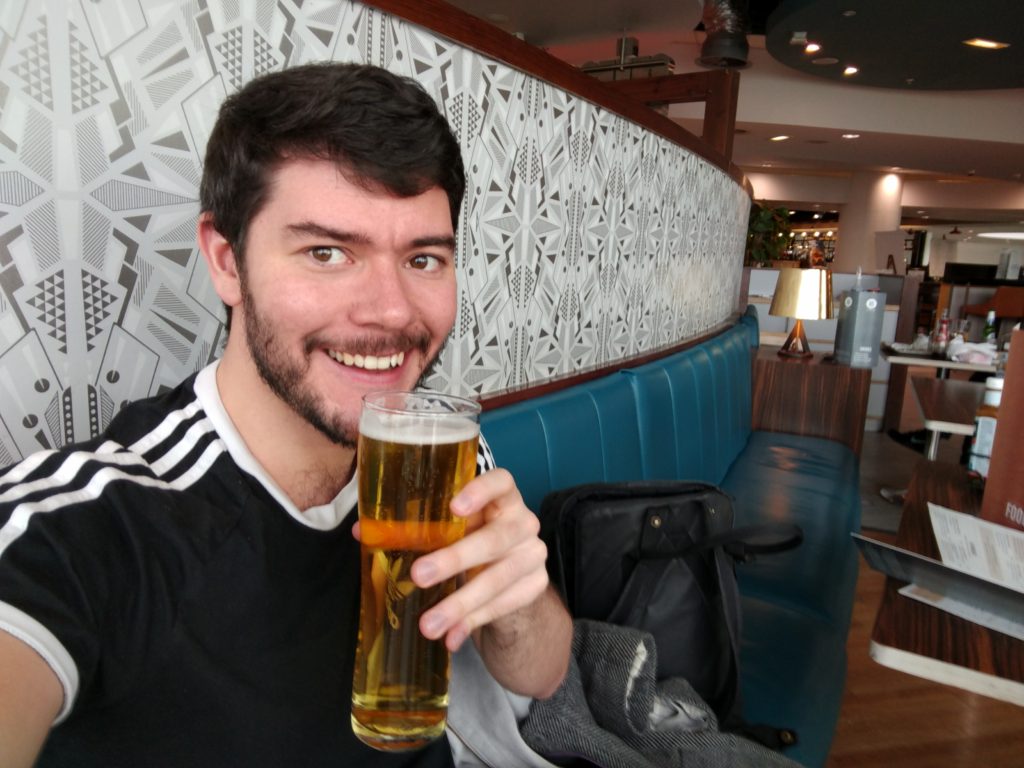 Warm airport beer…
Thu Nov 16th - 12:29:07
And we're on the plane!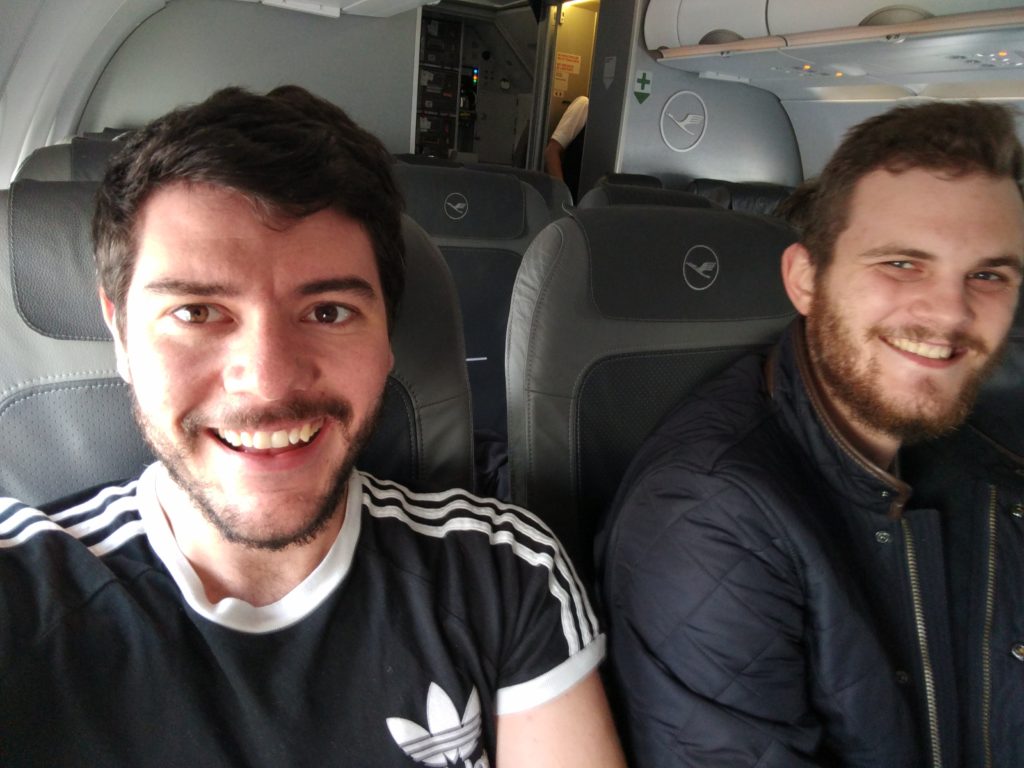 Cannot wait to play some boardgames tonight.
Thu Nov 16th - 14:14:12
Just touched down in Frankfurt and it is very cold.
Time to dash through security and hopefully meet up with Scots before we get the train to Bacharach.
Thu Nov 16th - 14:58:28
Found some Scottish people!
Thu Nov 16th - 16:02:22
Final stretch of the journey now, the lovely train to Bacharach. Last year it stopped for like an hour outside the station, hope that doesn't happen again…
Planning a quick five minute drop off of stuff at the flat when I get there and then it's time for the first walk up the hill of the weekend.
EU data roaming is excellent.
Thu Nov 16th - 17:02:21
Made it to the top! And Dave Bamford is here: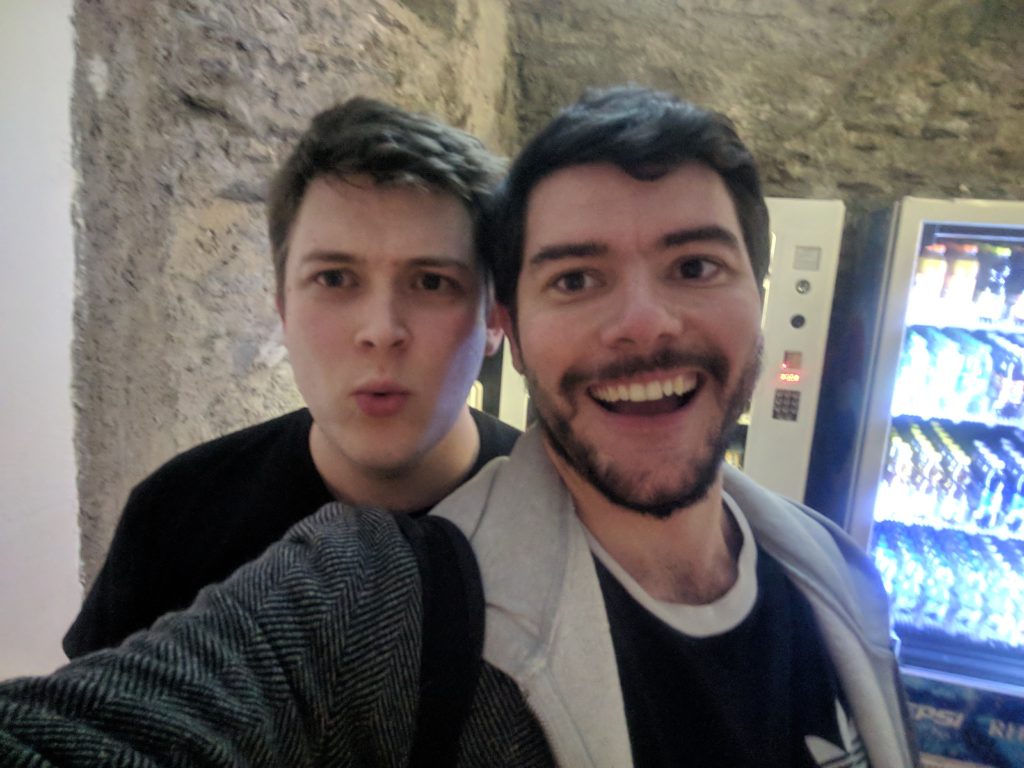 Thu Nov 16th - 18:43:58
Just finished my first board game of the weekend condottiere with Dutch Tom, the Dutch national champion Franke and nice Ian.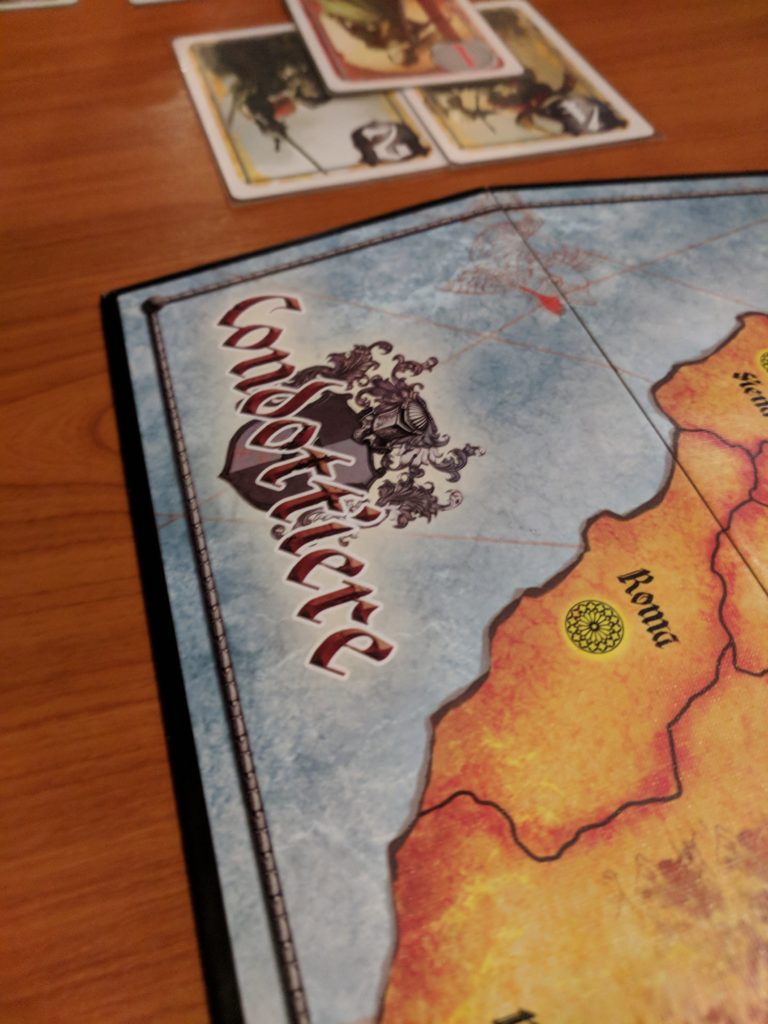 i didn't listen to the rules but managed to wing myself into almost winning twice. Decent game would play again.
Phone battery is low and signal at the castle is terrible so this could be the last post tonight…
Fri Nov 17th - 8:23:05
It's Friday morning, woke up with a banging headache. But made it through, currently waiting for the melee to start.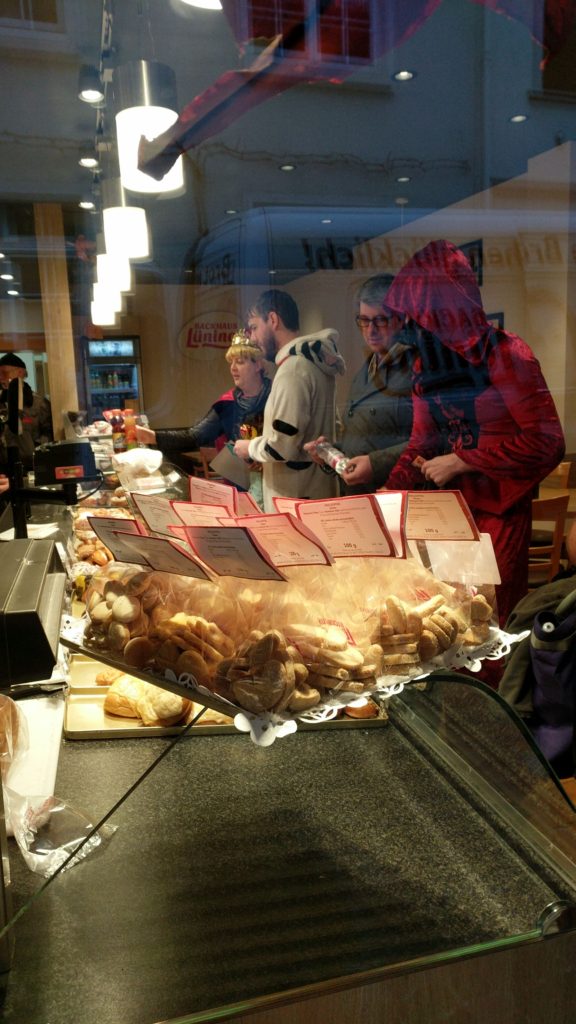 It's this time every year when I realise not everyone does fancy dress and I am perhaps over/under dressed.
Fri Nov 17th - 10:34:24
Round one of melee done, managed to squeak out second place despite my Late Summer Feast getting hit by naval superiority turn one.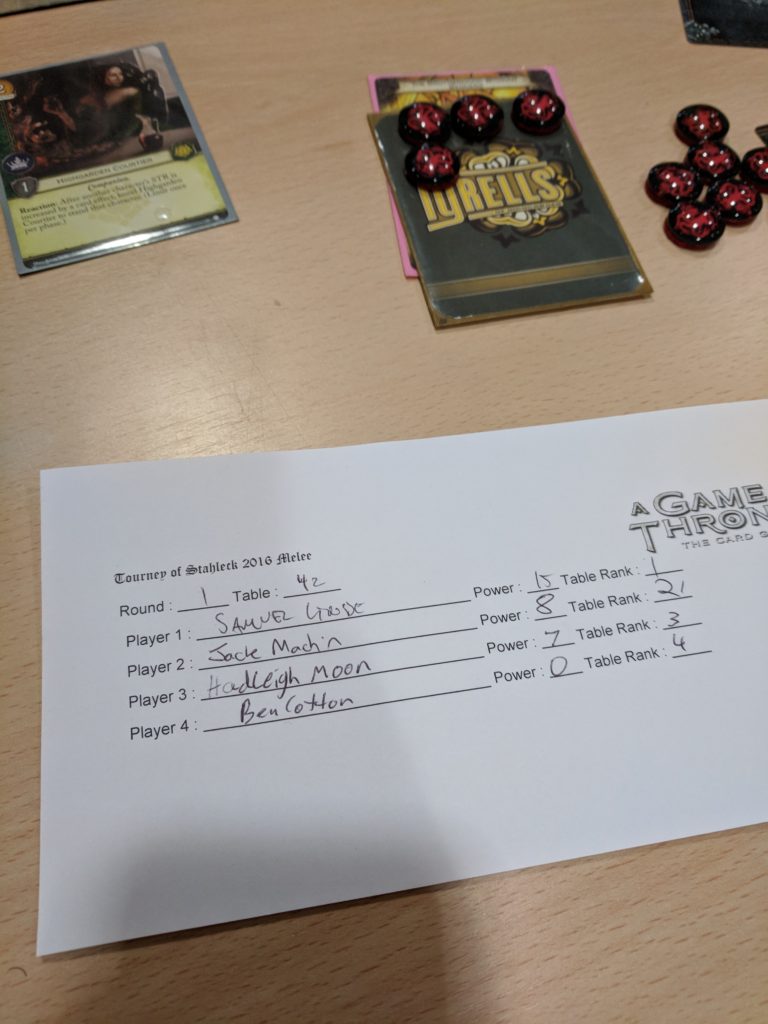 of
Played against Nice Samuel from Sweden and two Brits. It was a good game but I was never in the running to win it after that start, just had to try and creep on power to keep second place.
Fri Nov 17th - 13:42:54
Round two of melee done, another second place…
I got to 14 power this time, which is pretty legit but not quite there. I also had a superior claim pulled for intrigue claim which pretty much killed the game for me. Handsome Kostas won, obviously.
I like playing against Kostas though, he does a lot of thinking and planning which is the opposite of how o play and I think that infuriates him.
Fri Nov 17th - 16:20:01
I won a round! Crazy business. Silly stuff really because Tony was on the table with me, which guarantees nonsense. I felt sorry for the Filipino lad Jerry getting dropped into a fake feud.
Also the naval superiority lad from earlier was on the table as well, which massively tipped the scales in my favour because I knew what was coming. A cheap win, but they all count.